Blink…and you'll miss it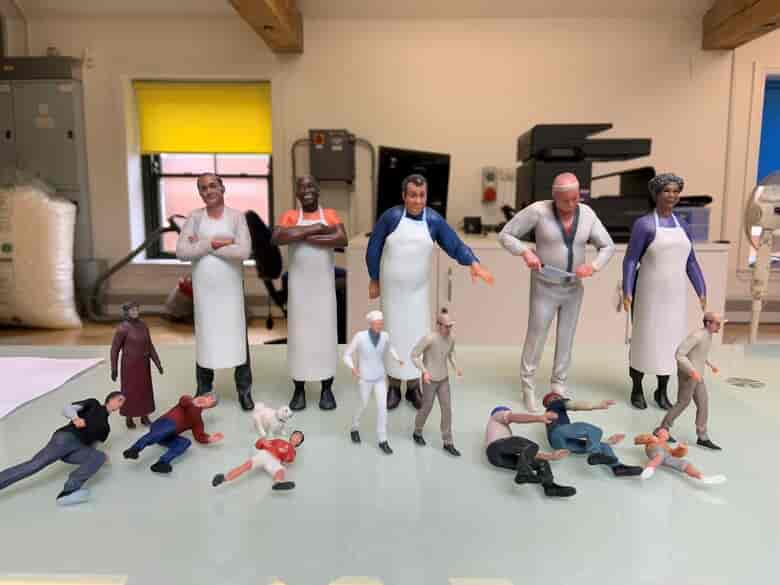 PolyJet 3D Printing Takes Centre Stage
London based, award-winning animation studio BLINKINK is well known in the advertising industry. From music and broadcast to TV adverts, this innovative team of designers and creatives cover it all. The team creates short-form video content by blending innovative new technologies with classical cinematic craft.
In October 2020, one of the Producers at BLINKINK Gareth Owen approached our team for an exciting project he was working on with Directors Stevie Gee and Essy May – 'DoorDash – Welcome to the FlavourHood'. Gareth required full-colour models for this advert, that needed to be as high resolution as possible due to the close-up nature of filming. This project was also running on a tight deadline, and our team at the bureau needed to turn the full project around in 3 days.
The team grabbed this project with both hands and got stuck in. Dave Bennett bureau manager commented:
We decided to use our Stratasys J826 for these prints. There was no comparison for us, and printing on high quality mode allowed us to give Gareth the definition he needed on the models.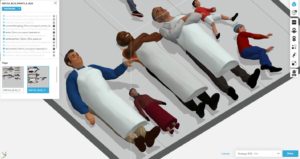 The full project was turned around in three days, and the models delivered to Gareth on time. We caught up with Gareth to find out a bit more about his experience with using 3D Printing for this project:
As we were creating a diorama of various moments frozen in time rather than animated characters, and working at a smaller scale than we usually work at, it allowed us to design and model very detailed bespoke characters in CG and texture and colour them to complement both the set and the other practical models that were adapted from 'off the shelf' models. Aside from that the schedule was extremely tight and this method allowed us to create more models than we would have been able to make practically.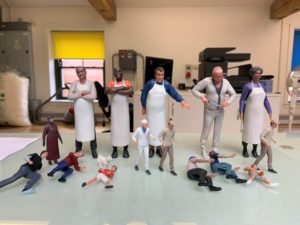 As a team, the bureau has worked on animation/film projects before – including the 2016 Sainsbury's Christmas Advert where the Stratasys J750 was used. Dave Bennett commented:
These were noticeably better prints than similar ones from the J750 and I would go as far as saying are the best colour prints I've ever seen.
It has been great to work alongside another leading UK animation studio, and really push the boundaries of colour 3D Printing.
DoorDash 'Welcome to the FlavourHood' (Directed by Stevie Gee and Essy May) can be viewed here. The team at BLINKINK has even done a fantastic 'making-of' video which gives you an insightful BTS of how this advert was put together.
Gareth summarised:
The additional benefit of being able to 3D print in colour was something we hadn't done before – at BlinkInk we always like to try out new technology and find different solutions to creating beautiful models and sets and the talented bunch at 3D Print Bureau really came through with some amazingly detailed prints for us.