3D Printing in colour: The power of the J750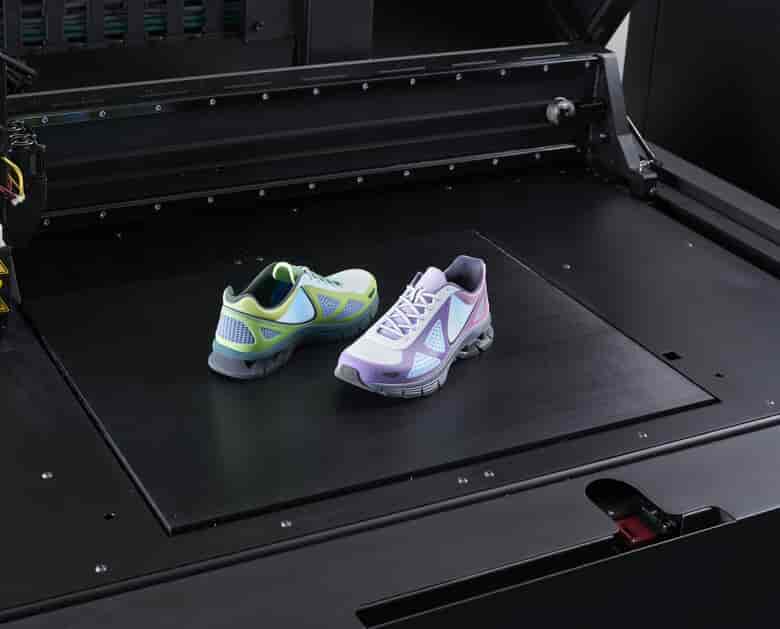 If seeing is believing, holding something this real is knowing for sure...
You've seen the capabilities of 3D printing. Perhaps you've had the opportunity to experience first-hand how today's 3D printing technology can be implemented in a wide range of industries; streamlining creation processes and creating more design control than ever before. Look no further than our Stratasys J750, defying limits and extending our creative capabilities more than ever before. Here at the 3D Print Bureau, we can offer this technology through our in house services, providing customers with more flexibility and design control than ever before.
What is the J750?
The Stratasys J750 reinvents 3D printing as the world's only multi-material, full colour and high resolution 3D Printer that can print anything in one single process.
With a build size of 490x390x200mm and up to 85-micron accuracy, the J750 has the ability to print in over 360,000 different colours and in six different materials through six different channels which open up simultaneously. With the J750 it has enabled us here at the bureau to combine rigid with rubber like materials as well as dozens of other combination options, and even better – all in full colour!
These advanced capabilities of the J750 mean that parts can be created that look, feel and behave as the final product, in one single print. With the J750, there's no longer a need to factor in the constraints of other 3D printers such as limited colours, limited amount of materials, shell based design or geometry. Instead, we have the freedom to thoroughly explore design ideas in one straight-forward process. This means we can get your product to you much faster and through a less costly process.
The materials which are available through the J750 include an unlimited number of composite materials including Digital ABS and ABS2 in Ivory and Green, as well as rubber like materials in a variety of shore A values and translucent colour tints.
Who is it best suited to?
The J750 is most suited to designers, engineers, the marketing industry and rapid prototyping managers. With the J750, we are able to create the most realistic prototypes in a rapid manner!
Here at the 3D print Bureau, we can now meet the needs of a wide range of industries by offering both speed and precision. We allow you to be in the driving seat and can facilitate the most complex of design demands, right down to the prototypes finishing options.
What companies have already used our J750?
One of our most notable uses of the J750 has been for the Sainsbury's Christmas advert 2016. During this 3-month period we worked with puppeteers, Mackinnon and Saunders, and London-based animation production company, Passion Pictures to produce a total of over 1400 3D printed faces, including 800 separate models depicting different expressions.
According to Mackinnon and Saunders, the J750 secured its part in the production for several key reasons. We were able to provide a solution that guaranteed precise repeatability with full colour accuracy, whilst also delivering cost and time savings.  The J750 was able to print models robust enough for handling with minimal shrinkage as well as eliminating the need for post processing which would have been less than ideal considering the mass volume which needed to be printed.
Workshop supervisor Richard Pickersgill commented:
Without the use of 3D printing and the capabilities of the J750, we simply could not have completed the build in time.
The Sainsbury's advert is the first to be produced in this way and demonstrates the speed, precision and capabilities of the J750.
Find out how the J750 could meet your needs
Interested in finding out how the 3D Print Bureau can accommodate your design specifications? Contact our professional and dedicated team who are always on hand to offer advice or give you a quote.