Additive Manufacturing for the Product Development Life-Cycle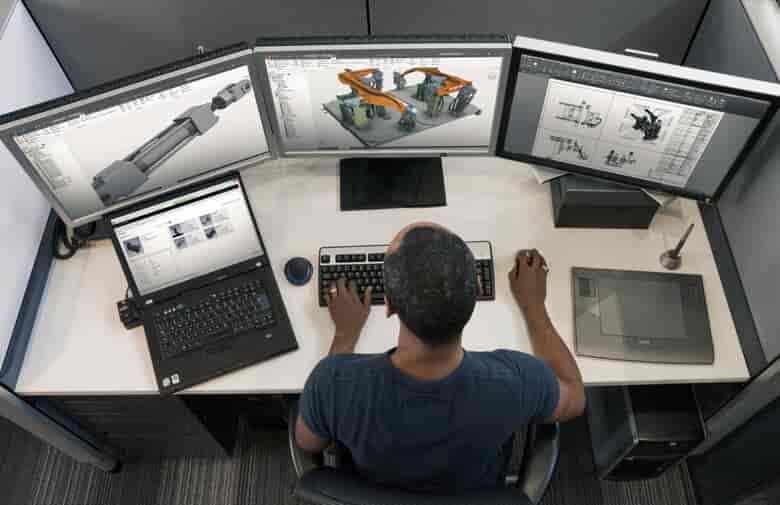 Additive Manufacturing for the Product Development Life-Cycle
The product development lifecycle is a crucial aspect of any successful manufacturers operations. It's a process which requires a lot of thought, care and financial investment, therefore finding the right manufacturing process is crucial.
From careful planning and design validation, through to the end product, the product development lifecycle can be time-consuming, expensive and if something goes wrong it can be detrimental to the entire project. However, the game changes when 3D printing is introduced. Whilst 3D printing isn't the right fit for all manufacturers, it can make a significant difference when applied to the correct applications.
Our 3D Print Bureau is an ideal solution for manufacturers with small volume production runs, complex designs or custom items. Whether you're in the prototyping stage or are looking to produce the end product, we have a solution. Continue reading to explore how the 3D Print Bureau can help with your product development lifecycle!
3D printing in the design stage
3D printing can turn great ideas into successful product prototypes faster, more efficiently and at a lower cost than traditional prototyping methods. There are a range of benefits which can make 3D printing a more suitable rapid prototyping option. Check them out…
Find and fix problems early on in the design process
When sending your design file to our 3D Print Bureau team, our print experts will thoroughly go over your design, checking for any errors which could cause your part to be less efficient whilst ensuring it's designed in the best way to be 3D printed. If an error is found, our talented team can try to put it right for you! We have your best interests at heart and ensure your part is printed in the best way for maximum time and cost savings.
For more advice on optimal design for 3D printing, check out Cadspec's design tips blog
Choose from a wide range of materials
At the 3D Print Bureau we have a great range of materials you can choose from including high quality photopolymers and performance grade thermoplastics that can withstand secondary processes. 3D printing is an ideal method for creating highly realistic and lifelike prototypes with the power to combine multiple material properties from rubber like to transparent as well as a huge range of colours to choose from. Our team will be able to advise you on which materials/ 3D print process is most suitable for your application.
Save Time
Take your idea from CAD file to physical part within a couple of hours! With such a fast prototyping process, it's not detrimental to your project if you find a design flaw or make a mistake. Simply go back to the CAD file, make your amendments then send it straight back to the printer.
3D Printing in the production stage
In industries like aerospace, medical, automotive and consumer products, additive manufacturing has increasingly become a production solution for top companies.  The 3D Print Bureau offer additive manufacturing services for a whole range of applications, especially low volume production runs, custom products and complex geometry designs. We have a range of 3D print technologies to suit your needs, including PolyJet, FDM, CJP and DLP. Just ask our team for advice on which process would best match your application.
Check out the following benefits of 3D printing for end-use products…
Streamline Production
Save both time and money by producing parts with a short lead time and fewer processes to go through. With 3D printing you can create multi material parts that don't need assembling, and don't need to be shipped half way across the globe!
Stay ahead of the competition
It's the 21st century, competition is tough! 3D printing allows you to stay on top of the market whilst keeping your product safe from discovery by competitors. Keep the entire product development cycle in one place and under wraps, then unleash it to the world before anyone else has a chance to move in on your product!
Complex Geometries aren't a problem
Don't let your designs be restricted by manufacturing! With 3D printing, you can create parts with moving elements, hollow interiors, holes, channels for air distribution or integrated installation channels for wiring. You design it and we'll print it.
Have we convinced you to give 3D printing a go? If you're still not sure if 3D printing is the right fit for your project, give our specialist team a call and they'll be happy to answer all your questions, no matter how many you have. At the 3D Print Bureau, we believe 3D printing has huge benefits to the product development lifecycle, and our team have first-hand experience on a range of great projects. Of course, we're big on client confidentiality so we can't tell. Give us a call to find out more!