An Interview with the indispensible Clive Watson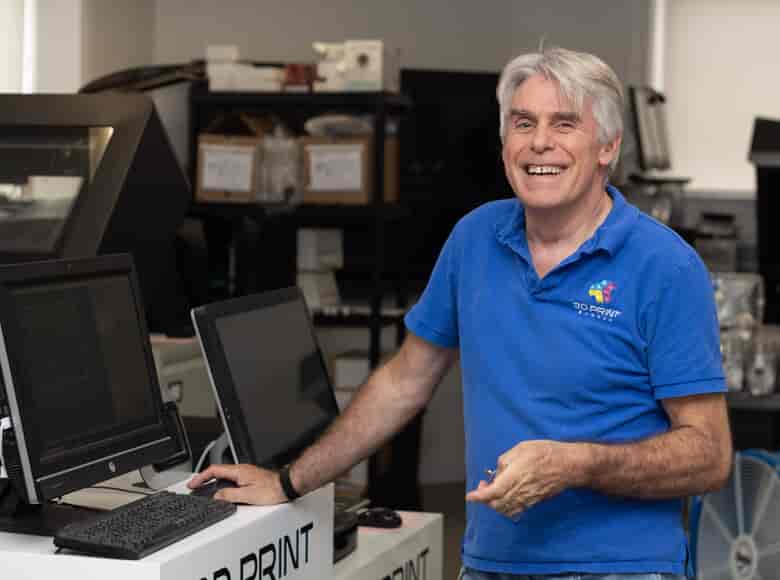 3D Print Bureau's production manager gives an insight to life at the bureau
We appreciate that the job of the production manager can be thankless. We also know that some printers need more acknowledgement for how easy they make our jobs. So in the spirit of killing two birds with one stone, we're bringing you Clive's take on his role and a delightful detailing of what printing technology he can't live without.
Hi Clive! Thanks for talking to us. Can you tell us a little bit about yourself?
Well, I've been with 3D Print Bureau since the very beginning. Before that I gained all the necessary experience previous 3D printing service provider. I also have a role in all of our sites as a primary operator and manager for production, which has given me a major part to play in maintaining our range of printing machinery. More than that, I minimise down time through calibration and repair. It keeps the 3D Print Bureau running smoothly, as it always has done.
Could you give us a little bit of an insight as to what it's like running the day-to-day aspects of the Bureau?
We operate with a lean staff count, meaning we often require a flexible approach to "standard work hours" when meeting a customer's deadline. In the past, prints have actually been started at one in the morning to maintain efficiency and maximise load capacity. Mind you, that requires a lot of coffee for those of us who aren't night owls.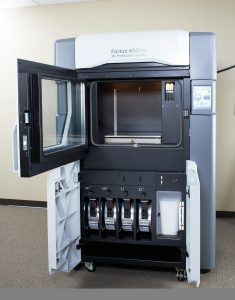 From your perspective, which printer is your favourite and why?
The F450mc makes our lives very easy! With its improved interface, operation is very simple. This simple operation facilitates a general improvement in speed over older Fortus systems. This is partly due to the print speed and the swiftness with which we can change materials. It's also fairly versatile in material use. It can print in all Stratasys FDM materials with the exception of Nylon 6. The internal compressor also reduces the heat and noise, maximising convenience.
Does the bed size of Fortus systems often come in useful?
The 406 x 355 mm build envelope can handle a large proportion of the orders we receive, so the bed size is more than acceptable for individual or small batch production. However, capacity in FDM is all about the number of printers you have at your disposal and minimising any periods when the printers aren't printing. This can involve some complex scheduling and some changes to working hours, but the speed and efficiency of the F450mc helps to mitigate these problems.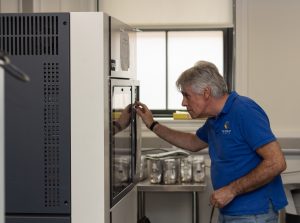 Do the range of FDM materials make the Fortus 450mc well-suited for prototyping?
Absolutely. FDM extruded thermoplastics give an accurate representation of plastics produced through traditional manufacturing methods and are widely used for prototyping and limited production applications. Prototyping through 3D printing reduces wait times between iterations of prototypes, providing incremental improvements rapidly as proof of design.
Finally, what's an example of an F450mc print that you liked/remember printing for a customer?
To be honest, from a production manager's point of view, the prints that stay in my memory are the rare ones that don't work first time. Having said that, we recently printed a bust of a Premiership footballer which came out fantastically. It was nice to be reminded of the more fun applications of 3D printing. But equally, the speed of the F450mc meant that we were able to fulfil our customer's quick lead time with a fast turnaround.
If you want to enquire about getting your design printed, contact the 3D Print Bureau hereand it may just be Clive that fullfills your order!
T: 01782 757320
E: contactus@3dpb.co.uk