Cardiff artist pushes the boundaries of digital design with the J750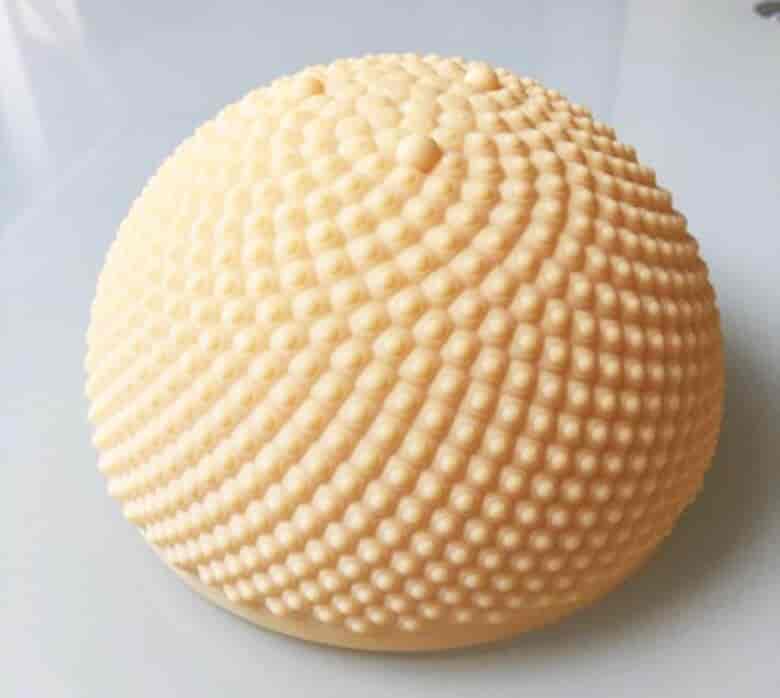 The power of the J750 strikes again with local artist
Marcus West is a Cardiff based digital artist who utilises CAD software to create abstract artwork. He first began exhibiting his artwork in the early 1970's at the University College Cardiff and has since gone on to exhibit a range of his projects at institutions across the UK, including London's Victoria and Albert museum.
Marcus's latest project is based around a series of geometric images which were created using FreeCAD, an open-source general-purpose parametric 3D CAD modeller and building information modelling software with finite-element method support. His latest work has been particularly influenced by two artists, Victor Vasarley and Bridget Riley in which he explains his method…
I imagine a form, express it in terms of the mathematical processes appropriate to create such a form, and I write a computer programme to utilise these mathematical processes to place millions of carefully selected points of colour upon a kind of virtual canvas within the computer memory.
His latest artwork utilises 3D print technology and specifically the PolyJet process with the use of our J750 here at the 3D Print Bureau. Marcus found his way to 3D printing as a possibility for producing his artwork whilst attending the 2018 MACH show earlier this year.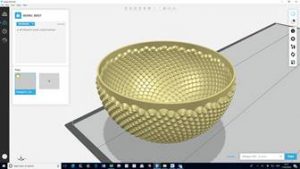 (See above CAD data on build tray)
After speaking with one of our 3D print specialists, Marcus discovered the PolyJet process where by multiple jet heads spray out liquid photopolymers which are then cured by a UV lamp inside the printer, creating a solid, plastic-like part that is precise, accurate and in high definition with a smooth finish.  Marcus's design featured a dome shaped bowl with thin walls and small, intricate patterns and trims across it. He required a process whereby minimal support material would be required for the complex overhang design in order to keep the cost of the project down as well as minimising any possibility of damage to the intricate and delicate rims and features of the design. Marcus provided our team with a specific RGB value for the colour of the design which was a posset tone, printed in Stratasys Tango material, allowing Marcus to electroplate and spray the design to give it a bronze like effect once printed.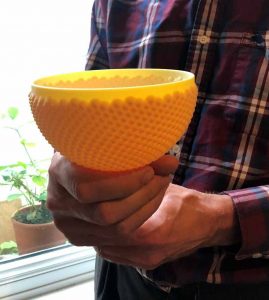 As the design was highly delicate, the J750 proved to be a great option, allowing Marcus to create the fine detail he imagined whilst maintaining the complex dome shape. Marcus comments
The shape was a fundamental part of the design and it was important to be able to portray the complex geometry from the CAD design in the real life model. Overall, I'm really pleased with the outcome and found the 3D Print Bureau team very helpful and pleasant to work with.
Marcus will shortly be entering his artwork into a competition called the Lumen prize, an international competition which celebrates the very best of digital artwork.
You can check out some of Marcus' artwork here