General FAQ's – all you need to know!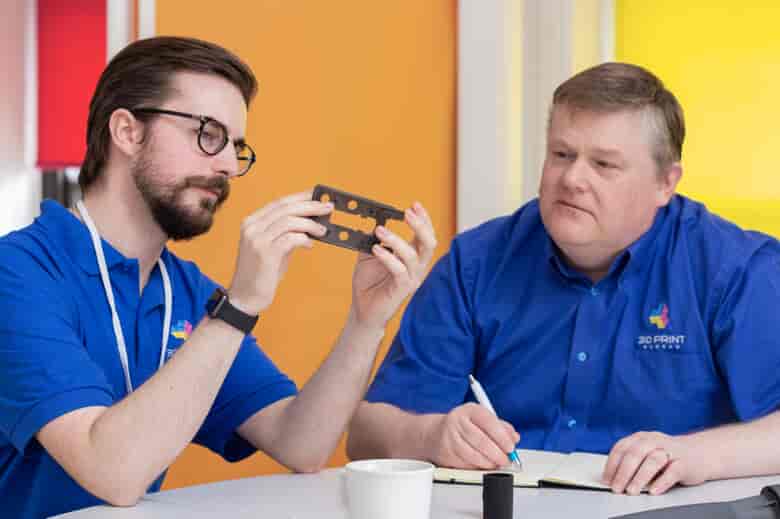 Check out some of our frequently asked questions answered by Bureau manager Dave
Whether you're new to the idea of 3d Printing or if you're experienced in the field but need guidance in the search for a printing partner; it's possible that you wouldn't know what to ask, or what answer to expect. Even more likely, the answers can become coloured with more than a touch of confusion, leaving some clarity wanting. Responses likened to, "well, how long's a piece of string?" is not always what you want to hear, is it?
So to get some more satisfying answers to these questions that we all have, we've enlisted the services of Dave Bennett: our 3D Print Bureau manager and all-round phenom in the field of design to manufacturing. You'll have to trust us when we say he's also quite a lovely fellow.
Hi Dave! Thanks for talking to us. Let's start basic; how much would you typically charge for a print?
We can only quote from 3D data and anything else would be a broader estimate. We never guess a cost, but sometimes will offer a guide with an upper and lower limit. We have a minimum order charge of £50. It's good to know where the lower limits lie for small batch production, where cost is often a large factor in the purchase decision.
And how quickly can you produce a print?
Most orders are shipped within 2 days subject to print and post process time. The turnaround time is consistently fast despite the occasionally lengthy print process, this is a differentiator for the bureau that we take a lot of pride in.
How do you deal with projects involving confidential client information?
All data and information is held in the strictest confidence. There has never been an issue with information breaches because we know how sensitive the client's information can be, and how much it could potentially cost them if anything leaked. Our team is watertight with this kind of company information. If you do have a project that needs to be kept under wraps then simply ask our team for an NDA form.
What materials can you print in?
We run all Stratasys FDM and PolyJet materials, meaning our range is exceptionally wide. We don't really have one particular set of 'most commonly used' materials but FDM ABS and PolyJet Vero materials make up a large proportion of our work. FDM due to the strength and versatility in manufacturing applications such as jigs or fixtures; and PolyJet primarily for the colour and visual capabilities in creating flexible models. Both have a range of uses, resulting in their popularity.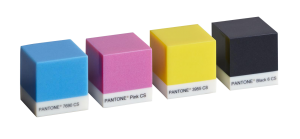 I have a rough sketch/drawing. Can you print from that?
The files that we currently accept are: STL, OBJ, VRML, STP, IGS or WRL. We do however work with one of the leading CAD/design companies in the UK, who have the resources to turn your sketch into a workable design.
What files or designs can you print?
We can print any geometry so long as it's within the tolerances of the technology used. Minimum feature thicknesses are usually the limiting factor that influences the viability of a 3D Printed model. That's one aspect of the print to consider, however if the size of the project is a factor then it's worth knowing about our large bed size – facilitating our work with designs of an increased scale. Our largest bed size is 1 metre3, which can achieve some impressive model sizes.
All of that information can be very useful in finding a new printing partner, but this is the real question. if you're enquiring about business or personal use, you'll need to know if this investment is beneficial to you. Spoiler: There's a healthy probability that it is.
Is 3D printing for me?
All product designers and R&D (Research & development)/NPD (New Product Development) engineers have a good chance of requiring a 3D Printed model for use in the design verification process. While 80% of 3D Printing Globally is still prototyping, the use of 3D Printed models as end use parts is growing rapidly. 3D models can be used for a wide range of applications from personal gifts up to space vehicle components; which require conformation with a rigorous set of regulations set by companies such as NASA. At the bureau we find that nearly all cases are a perfect fit for us to work closely with, given the great range of technology and even greater team at our disposal.
Has your question not been answered here? Unless you're asking if we can 3D print your next mansion, Dave would be happy to hear from you if you need any more information!