Introducing our new 3D Print Assistant James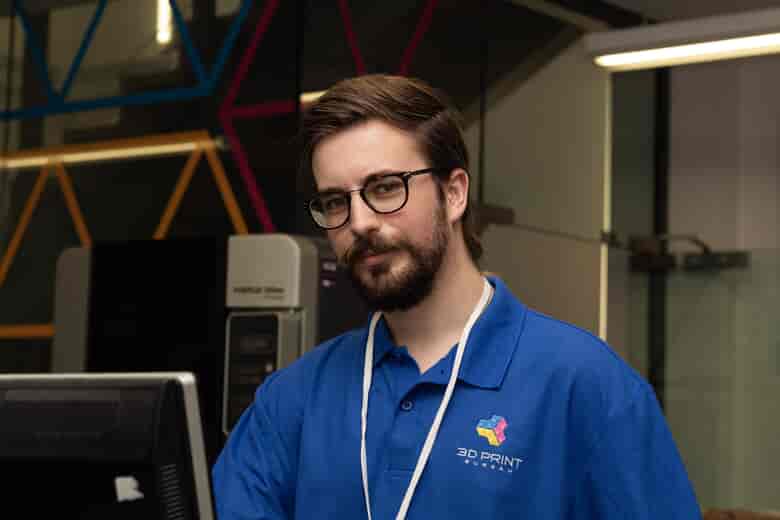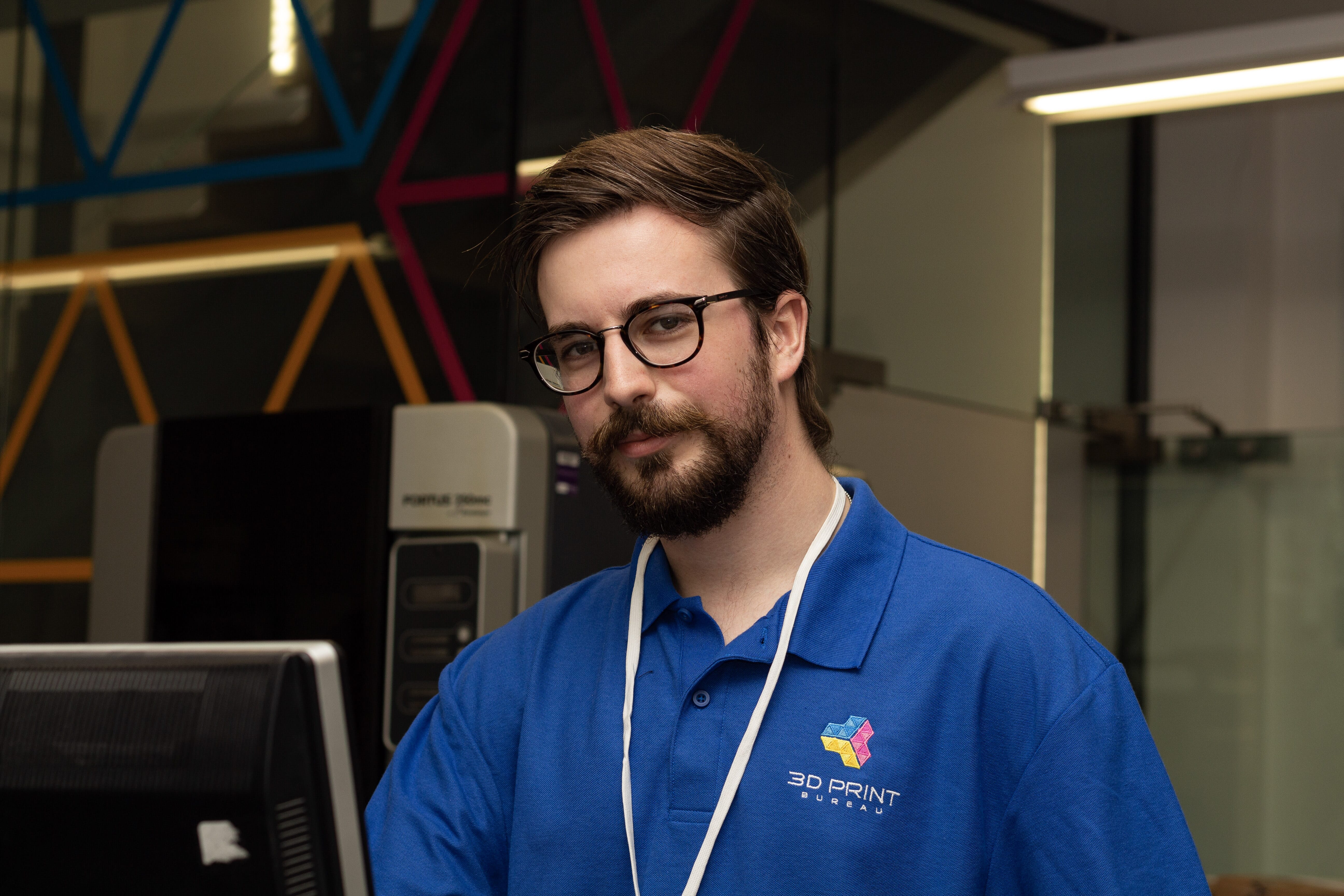 Introducing our new 3D Print Assistant James - take a look behind the scenes at his new role
We've recently brought in a new member of the team here at the 3D Print Bureau, in which we're delighted to be able to introduce to you our new 3D Print Assistant James!
James is a product design graduate with a great deal of experience on every aspect of the product design life cycle and is greatly suited to advising our customers on their prints.You may have already spoken to James if you've recently submitted a file or requested a quote as he's hit the ground running since he joined us. We've grabbed James from his busy schedule to get an insight into his new role…
What is your role here at the 3D Print Bureau?
My role here at the Bureau is 3D Print Assistant where I work alongside the manager Dave to process data from incoming quotes and prep the files ready for printing. This involves checking for any design flaws, optimising the design and tweaking the file so that the 3D print comes out on top form.
I get to chat with a variety of customers on a daily basis to understand exactly what they want from their design, the type of application they have and their requirements for the print. In doing this, I gather up a range of information in order to be able to help the customer make an informed decision on what 3D print technology is right for them.  This is one of the best parts of the job as you never know who you're going to be talking to and the variety of projects I encounter on a daily basis is incredibly interesting.
In addition, I am also learning how to maintain our in-house 3D printers alongside out Production Assistant Clive. This involves putting the data onto the printers, as well as cleaning the prints heads, print beds and other general maintenance tasks to keep our machines in a good working order.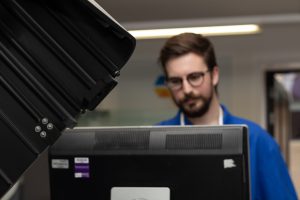 What was your previous role?
In my previous role I was a machine operative at Port Meirion. This involved working with the ginetting machines for operations and maintenance.
In addition to this, I have a passion for product design and also work as a freelance designer outside of the 9 to 5. This work further reinforces my role at the Bureau as It helps me to have a keen eye for the designs customers are bringing in, in which I'm able to offer advice and guidance on the models.
Check out James portfolio of freelance work here 
What sparked your interest in 3D printing?
I was studying product design at Coventry University for 4 years and 3D printing was an incredibly useful and exciting process in prototyping. During this time, 3D print technology was utilised for the entire product development lifecycle from concept development, through to the end design.
Throughout my course, I have been working with 3D models which were designed in various CAD software's, these designs were then 3D printed to gain a better understanding of how they would perform in the physical environment. The types of printers I encountered whist at university were mainly FDM and SLA so PolyJet has been fairly new to me!
For my final major project, I created a hybrid camera printer which was aimed at both the hobbyist and the professional. The device used dye sublimation printing technology for semi-professional use with interchangeable lenses. The design was pitched for event photography providing instant gratification and the tangible qualities of a physical photograph for you to treasure, an instant memory.
What inspires you most about working in this industry?
You never know what the next job is going to be, it fills you with a sense of wonder. One of my favourite industries we work with is the film industry and animation studios as I find the way the models are produced really fascinating. Most of our creative industry projects are under NDA so we can't discuss them as much as I'd love to!
In particular, coming from a project design background, it's interesting to see what people are creating and what their design process is.
How did you come to hear about 3D print technology?
I've studied product design since high school and have been familiar with the concept of it since then. I began to use 3D printing as a rapid prototyping process during University and knew from this point onwards that it was something I would like to pursue as a career after graduation.
How have you found the learning process so far?
It's been a really insightful and engaging process. Dave and the team have been excellent teachers.
One of the challenges has been learning the system in which we process quotes and it's actually much more complex than our customers probably realise. However it's this system that ensures we provide a quick turnaround service for our customers and watching the whole process pull together to transform a file into a physical print is really rewarding.
I am also learning the process of PolyJet printing at the moment as this is a new concept to me. However with my product design background, it's something I've been able to pick up really quickly and the team have been incredibly helpful and supportive throughout the learning process.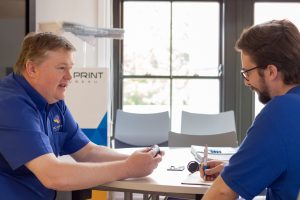 How are you finding working with our team here at the 3D Print Bureau?
There is a really exciting and engaging environment here at the 3D Print Bureau. The whole team are very close and friendly which creates a positive environment to be in. It's been easy to approach the team for help or advice if I've needed it and everyone is willing to go out of their way to help me learn how to use the new machines.
Thanks so much for giving us an insight into your new role James! We wish you the best of luck for the future and we're confident that you're an excellent addition to our team here at the 3D Print Bureau.