Ultem 1010: Our favourite thermoplastic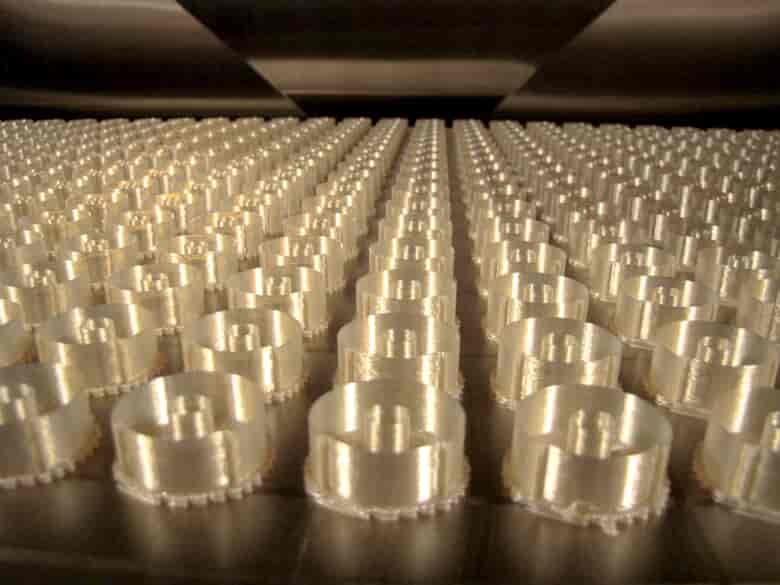 Ultem 1010 is Stratasys' strongest & most durable thermoplastic in the range
Here at the 3D Print Bureau Ultem 1010 is one of our favourite thermoplastics to print in. Ultem 1010 is Stratasys' best thermoplastic to reach the market and has so far proved to be superior to any other thermoplastic. It's revolutionizing the 3D printing market by providing more capabilities than ever before!
Explore our Ultem 1010 fact file to see how this material could open doors for your company!
What is Ultem 1010?
Ultem 1010 is a high-performance FDM thermoplastic which has been designed for tensile strength and heat/chemical resistance. In fact, it has the highest heat resistance, tensile strength and lowest coefficient of thermal expansion of any of the FDM thermoplastics. This is exciting news as we are  able to offer our services to a wider range of industries including the food processing and medical industries as well as those manufacturers who require a more durable product. Our team at the 3D Print Bureau have been working on some amazing projects at the moment and are looking forward to getting involved with some projects using the Ultem1010.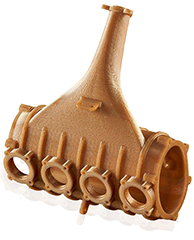 Read on to discover how this new material is making a stand…
What are its applications?
Aerospace – Ducts, housing, composite layup tooling and semi structural components. Ultem 1010 is an aerospace certified material as it's produced in accordance with strict requirements for documentation and traceability.
Transportation and Automotive – Under-hood and passenger compartment applications such as environmental control ducting, heat lamp reflectors and electrical connectors and semi-structural components. Ultem 1010's flame toxicity certification makes it a good candidate for producing end user parts and prototypes in the transport and aviation markets.
Healthcare – Medical devices, fixtures and tools. Ultem 1010's ability to withstand sterilisation by steam autoclave means that medical applications including surgical guides are quick and easy to produce.
Food Processing – Production tooling and packaging, temperature resistant dies and, patterns and fixtures for food production.
Lighting and Electronics – Applications requiring high heat and flame resistance such as reflectors, connectors and housing.
Custom tools – Metal, plastic or composite parts fabrication, low volume, high value production parts.
What Printers can Ultem 1010 be used on?
Whilst Ultem 1010 could originally only be used on the Fortus 900mc, its now able to be used on the Fortus 400mc and the Fortus 450mc too!
Who has used it already?
A testimony of Ultem 1010's ultimate strength and durability can be provided by UTC Aerospace Systems (source: Stratasys)
"The rugged factory environment often puts high demands on 3D printing materials and based on our experience, ULTEM 1010 is fully capable of meeting the challenge."
-Larry Crano, automation specialist, UTC Aerospace Systems
Properties (The Technical Bits)
Biocompatible: Ultem 1010 is NSF 51 food contact certified as well as being Iso-10993/ USP VI certified.
Flame Retardant: Ultem 1010 is Flame Smoke toxicity certified.
Autoclave safe: Due to the high heat resistance of Ultem1010, it has the ability to withstand sterilisation by steam autoclave.
Heat Deflection up to 213°C
Tensile Strength of 81 Mpa
Elongation at break of 2%
Colour: Natural
Volume Resistivity: ASTM D257 1.0 x 1014 – 8.96 x 1015-ohm cm
So as you can see, the Ultem 1010 is one of the most durable and versatile thermoplastics and has a huge range of uses. The properties of Ultem 1010 means it can be subjected to a variety of harsh environments including autoclaves and inside aeroplanes. Here at the 3D print Bureau we believe that Ultem 1010 has revolutionized the world of 3D printing and the possibilities with this new material are endless.
If you would like to know more about creating your product with Ultem 1010 or for a quote get in touch with our team!