Milestones in 3D printing – From an idea to a disruption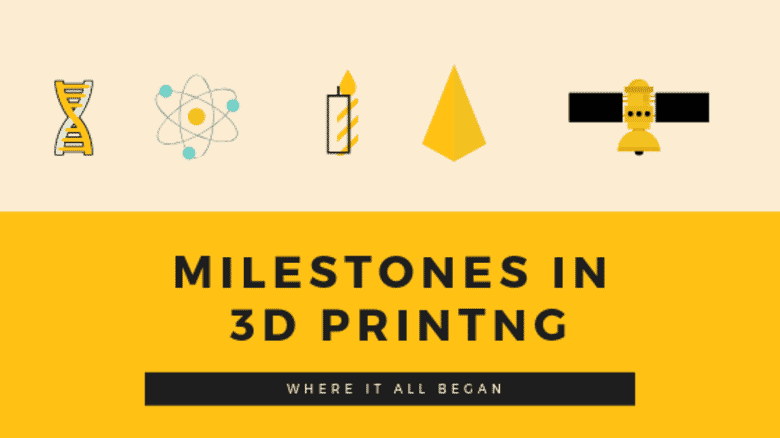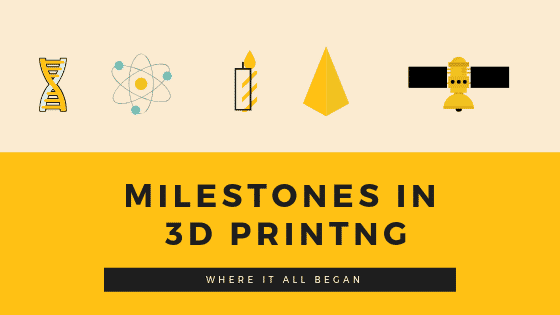 Three Decades of Discoveries
3D print technology has been around for a while now, and whilst it was once reserved for highly funded research departments, it's now made its way into many of today's industries. Whilst 3D printers aren't yet considered to be a mainstream technology, there are now many affordable brands on the market which have created opportunities for small businesses, hobbyists and even schools to explore the possibilities of 3D print. We've taken a look back at where 3D printing's journey began and the milestones that have been achieved up to current day.
Continue reading to discover 3D print history…
Milestone 1 (1984) – The first 3D print technology is founded
1984 is a memorable year in the history of 3D printing; it was the year the first form of 3D print technology was founded. Charles Hull was the first successful contender to patent Stereolithography (SLA) in 1984; although previous attempts at founding the technology had been carried out by a team of engineers in France, and more famously Dr Kodama of Japan who initiated the design of SLA technology. Unfortunately, Kodama failed to raise the necessary funds needed to finalise the patent.
This meant that Charles Hull became a name in history. Hull, who was a graduate of the University of Colorado with a degree in Engineering and Physics, became the first successor to patent 3D Print technology in the USA. He's perhaps better known today as the co-founder, executive vice president and chief technology officer of 3D systems, and has an impressive 93 patents to his name in the USA and 20 in Europe!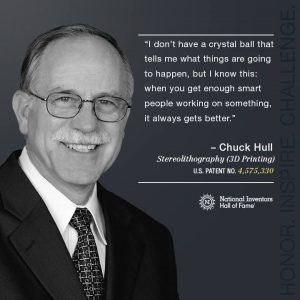 Milestone Fact – Although 3D print technology didn't emerge until the 80's, the idea had been lingering well before this, as Generation X will remember. 3D printing actually appeared on Star Trek in the mid 60's where the replicator provided Captain Picard with his Earl Grey tea.
Milestone 2 (1989) – SLS becomes the second 3D print technology to be founded
In 1989, Selective Laser Sintering (SLS) became the second 3D print technology to be created by Carl Deckard, also known as the undergraduate who changed the face of manufacturing!
Deckard developed the technology during his summer camp where he was working at an iron based machine shop in Houston; the shop made parts for oil fields and were using cutting-edge technology for the times by utilising CAD in programmes that controlled machine tools. Deckard considered the process flawed as he thought there were too many castings involved in the process, leading him to begin developing SLS technology. With the odds in his favour, Deckard found himself supported by a number of institutions including his own University – The University of Texas, The national Science Foundation and a number of others. He received a patent for SLS in 1989, of which the technology was licenced to DTM Inc., which was later acquired by 3D Systems in 2001 at a value of 45 million dollars.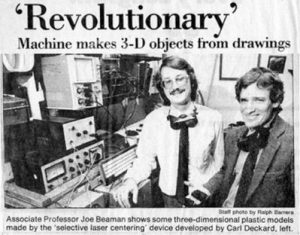 Milestone 3 (1989) – Stratasys founded and FDM patented
1989 was a year full of 3D print developments with Fused Deposition Modelling (FDM) technology also being founded. It was Scott Crump who founded the technology, and it was during this year that he also founded the global 3D print manufacturing company – Stratasys, with his wife Lisa. Crump came to the idea of FDM 3D printing whilst he was making a toy frog for his young daughter using a glue gun loaded with a mixture of polyethylene and candle wax. His method was to create the frog layer by layer, then Crump began thinking of ways to automate this process.
Crump's third discovery meant that in less than 10 years, three main 3D print technologies were patented and the journey of 3D printing as a disruptive technology began! Whilst 3D print technology was now surfacing amongst research, it was fairly inaccessible to most with the average price of a machine costing over $300k.
Milestone 4 (1993) – The introduction of Colour Jet Printing
In 1993, Colour Jet Printing, or at that time known as ZPrinting, was developed at the Massachusetts Institute of Technology. Although it was initially licensed under Z Corporation, the company was later acquired by 3D systems, setting in motion the wide spread popularity of Colour Jet Printing.
Whilst most 3D print technologies now existed, it took more than another decade for 3D print technology to become mainstream.
Milestone Fact – 1999 was the year the term '3D printing' entered the public domain, as it was previously a trademark of Stratasys.
Milestone 5 (Approaching the Millennium) – 3D printing begins to revolutionise medical treatments
Just before the millennium in 1999, Scientists at Wake Forest Institute for Regenerative Medicine experienced a breakthrough in 3D printing for medical purposes.  They were able to print synthetic scaffolds of a human bladder and then coat them with the cells of human patients. The newly generated tissue was then implanted into the patients, with little to no chance that their immune systems would reject them, as they were made of their own cells.
Following on from this, in 2002 a miniature kidney, capable of filtering blood and diluting urine in an animal, was 3D printed. This was the beginning of many medical advancements using 3D print technology, with 3D printed prosthetics to be the next major medical breakthrough in 2007.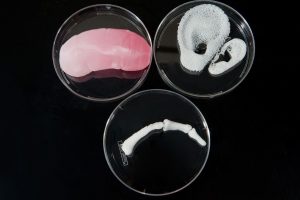 Milestone 6 (2005) – A Rep Rap project initiates the beginning of commercialised 3D printing
The Rep Rap project was founded by Dr Adrian Bowyler at the University of Bath in 2005. The project was an academic exercise with the aim of creating a self-replicating manufacturing machine.  The project became open source with free plans posted online for anyone to use; the aim of this was to democratise 3D printing by making the technology accessible to everyone around the world.
The first Rep Rap printer was released in 2007 under the name 'Darwin', with other versions to follow that were named after famous evolutionary biologists. From this point on, 3D printing rapidly began to become more mainstream and prices became more affordable.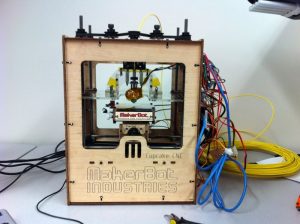 Milestone 7 (2009) – The democratisation of 3D printing
In 2009 a revolutionary brand was to launch, making 3D print technology available to most; this company was MakerBot.
MakerBot was founded in Brooklyn, NY, by Bre Pettis, Adam Myer and Zach Smith. MakerBot was built on the foundations of the Rep Rap project and was the first 3D printer kit to go on sale. This event was significant as it was at the forefront of the democratisation of 3D printing. MakerBot had made 3D printing available to more than big industry names and highly funded research institutions, the technology was now available to hobbyists, small companies and state educational establishments.
2009 was also the year that FDM patents fell into the public domain, opening up the potential for a wave of 3D print innovation. From this point on, there was a drop in the price of desktop 3D printers which made the technology significantly more accessible. This also meant that 3D print technology began to gain a great deal of media coverage on a global scale.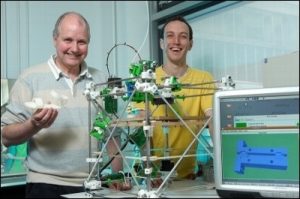 Milestone 8 (2014) – The world's first multi-colour, multi-material 3D printer hits the market
In 2014, Stratasys unveiled the world's first multi-colour, multi-material 3D printer, the Objet 500 Connex3. This advancement opened up 3D printing to a whole new range of industries, and in particular, the consumer goods industry.
Stratasys Vice President of Marketing and Sales Operations, Igal Zeitun, at the time commented:
"As the first true multi-purpose 3D printer, we believe the Objet500 Connex3 colour multi-material 3D printer is in a league of its own, enabling you to dream up a product in the morning, and hold it in your hands by the afternoon, with the exact intended colour, material properties and surface finish."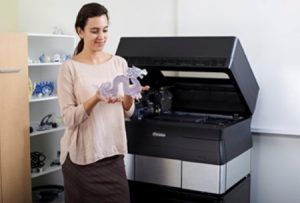 Milestone 9 (2015) – Office friendly metal 3D printing makes an appearance
In 2015, a company was founded which would make waves in 3D metal printing technology. Whilst metal 3D printing was already available by this point, it was traditionally only used for prototyping, given the slow speed and high cost of making each part. Once the design was finalised, it needed to be created using traditional and long-standing extrusion or casting methods for bulk production.
Desktop Metal; which was founded in Boston, MA, made history in 2015 by introducing the first office-friendly 3D metal printer, capable of producing metal parts at a tenth of the cost of today's manufacturing systems.
Desktop Metal claimed this to be the beginning of a revolution in small part production.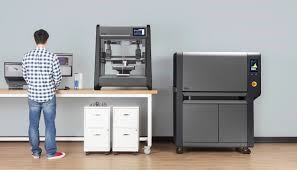 Milestone 10 (today) – Revolutionary developments
Today, 3D print technology has been around for four decades and is having a significant impact on the way we create, our community, and our education.
Some of the most recent projects utilising the technology include 3D printed coral reef regeneration, social housing in The Netherlands, Formula 1 car parts and projects with NASA!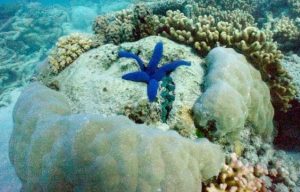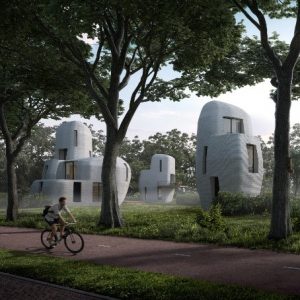 Here at the 3D Print Bureau, we're passionate about 3D print technology and we can't wait to see what the future holds. For more information on the types of 3D print technology we have available at our Bureau, send us an enquiry or give us a call on 01782 757320.